Contact Glopak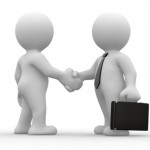 If you cannot find what you looking for on our website it does not mean we don't have it or cannot help you. Please send the details of what you looking for to the following address and our sales team will assist you.
Contact Details:

Cape Town +27 21 020 0403

10 Flamingo Crescent, Lansdowne Cape Town, 7780

Gauteng +27 10 020 2434

Unit 1, 1662 Malie Street, Zandfontein, Pretoria, 0081

Durban +27 31 020 0193

Unit 11 Themba Business Park, 86 Marseilles Crescent, Briardene, 4051

Fax: +27 86 517 0967
Cellular phone:

Machine Sales & General Enquiries – alexi@inpaktgroup.co.za
Customer care, Operations, Import Export – nishara@inpaktgroup.co.za
Technical, Customer care, Spares – redemption@inpaktgroup.co.za
Technical, Work Shop – technical@inpaktgroup.co.za
Admin, Customer Care & Spares – natasha@inpaktgroup.co.za

info@fillpackmachines.co.za
Web: www.glopak.co.za *New site coming soon* –> www.glopak.africa
Web: www.contractpackaging.co.za
Information that will help us help you, quicker!:
Your contact information – contact name, company name, telephone/fax number, email address, country etc.
Type of product to be filled – e.g. cream, juice, water etc.
Type of bottle/tube and bottle/tube size – e.g. 500ml Plastic PET Bottle
Type of cap and cap size(s) – e.g. 38mm diameter screw caps.
Speed required – e.g. 50 Bottles per minute, per day etc output for 500 ml plastic bottles.
Any other machine(s) required for your filling line? – e.g. case strapper, case sealer etc.
Any special requirements – e.g. high temperature liquid products etc.
Don't have access to an email client, simply fill out the form below and submit, we will get back to you in a flash!